ABOUT US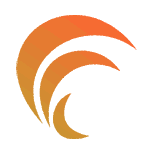 He was born in Fethiye, in the Province of Muğla, and after graduating from the Fethiye Anatolian Tourism and Vocational High School he went on to complete a course in Travel Agency Management and Professional Tour Guiding at Adnan Menderes University, one of the oldest and the most influencential universities in Turkey. With his love of sailing, he worked for one of the best yachting companies in Fethiye Marina and then moved on to work as a guide in New York City during his summer vacation. After graduating from university he worked at the prestigious Radisson Long Island and the Embassy Suites by Hilton at the World Trade Center, with an Internship Career Program.
He began his career as a tour guide in the Fethiye region, escorting groups to resorts and historical sites from Bodrum to Antalya. Later he began taking groups into the Anatolian region of Cappadocia and to the ancient cities that are located along the Black Sea and in Southeastern Anatolia.
With a desire to bestow the knowledge he has acquired over his 15 years in the tourism industry he has founded his own company which offers Tailor-made Tours for the more discerning traveller and offers the visitor the opportunity to experience the true Turkey.
His enthusiasm, knowledge and versatility is boundless and he gives his all, every day and every night. Whatever a guest wishes he seems to have the ability to meet their requirements using his extensive circle of contacts and friends.
Whether its a relaxing cruise on a luxury yacht or a tour of archeological sites Mutlu is waiting to welcome you into the cradle of civilisation with genuine and heartfelt Turkish hospitality.